Immunoconsulting Limited is a consulting firm that provides assistance to pharmaceutical, biotechnology, and academic spin-out companies developing new therapeutic strategies which target components of the immune system.
Based on many years experience in the pharmaceutical industry across research and development, therapy areas, and approaches (NCEs, biologics, RNA, and cellular) support can be provided for the following activities to deliver your goals:
generating target identification/validation, candidate drug, translational sciences, and early clinical trial strategies




project and line management

drug discovery and development

public/private/academic collaborations


contract research organisation studies

preparing standard documents

pharmacology sections of regulatory submissions

study reports

journal manuscripts

patents
Do please get in touch to discuss your needs.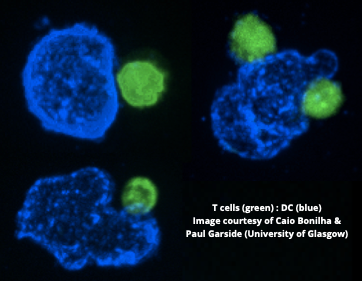 Andrew Leishman Ph.D., Director With nearly 20 years working for small, medium, and large biotechnology and pharmaceutical companies I led projects seeking to deliver therapies targeting components of the immune system that are undergoing clinical trials across several therapy areas. Therefore, I possess a strong understanding of the research and development process for NCE, biological, RNA, and cellular approaches which spans target identification/validation, candidate drug delivery, to pharmacology/translational medicine support for clinical trials. With a friendly and professional approach, I have demonstrated ability to work with collaborators across the globe to deliver customer needs and would be glad to help you too.
Recipient of GHP Healthcare & Pharmaceutical Awards - Best Emerging Pharmaceutical Consulting Firm 2019
Recipient of GHP International Life Sciences Awards - Best International Pharmaceutical Consultancy 2019 - UK